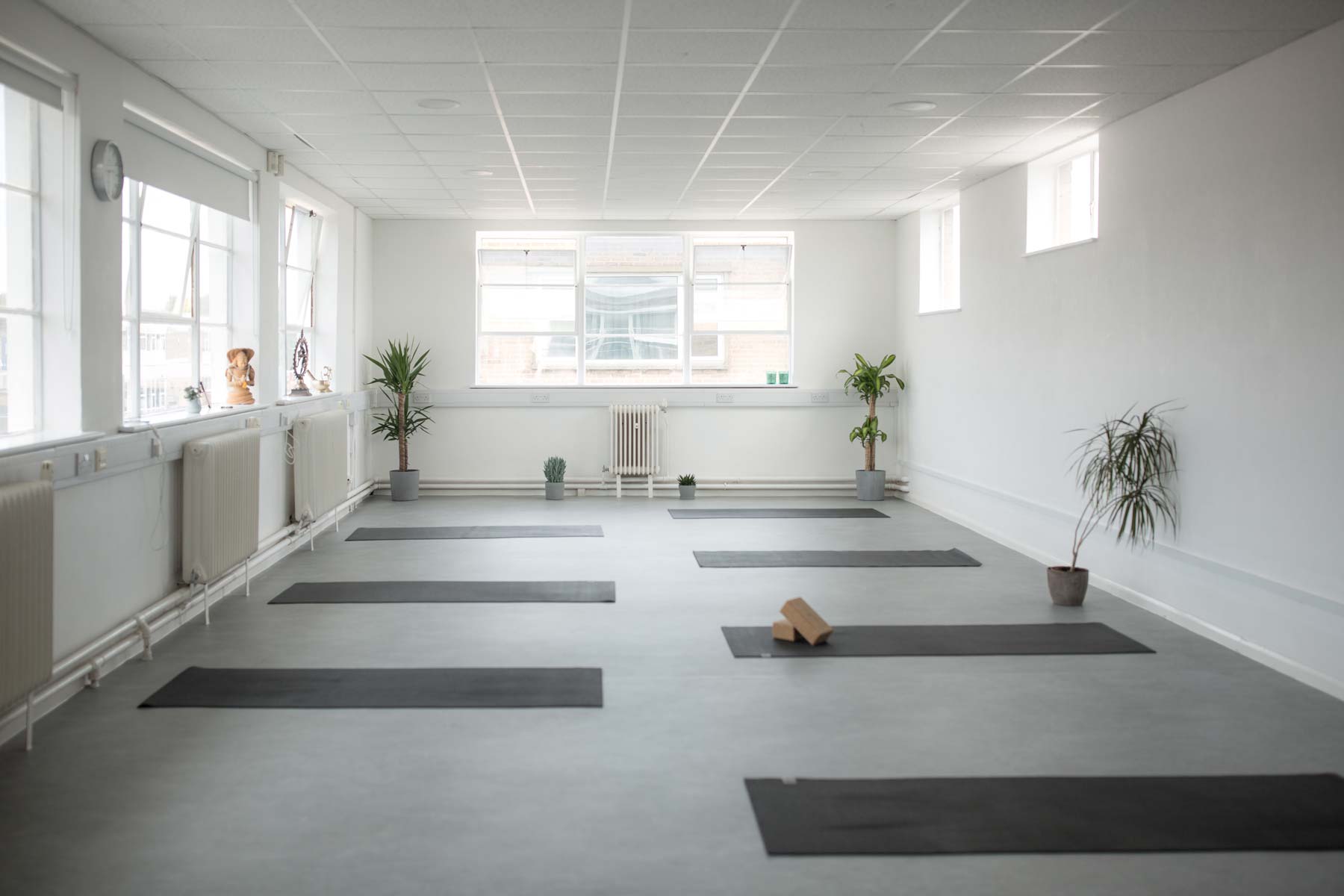 We are running all of our classes and workshops online and a small number of classes are now running in the studio. Please book onto classes as normal via our bookings page.
HOW IT WORKS
If you are coming to one of our Online classes you'll get an email fifteen minutes before the class starts inviting you to join the class. The link will be sent to the email address you have on your PunchPass account so do make sure this is up to date. If you don't receive the email you an always login to your PunchPass account and the link will be in your class calendar. Please make sure you're in at least five minutes before the class starts.
We find that Zoom works best and is easiest to use on a laptop (and of course the screen is bigger), but tablets are also good. Set it up in advance so that you the teacher will be able to see your mat and you're good to go.
If you wish to join in person, please book early as spaces are currently limited to meet social distancing guidelines.
Studio Health and Safety protocols.
What we are doing to keep everyone safe:
Health Screening 

We ask all students to self monitor for symptoms. If you're not feeling well, please don't come to the studio.
We will be taking Students' temperature as you enter the studio. Teachers will also take their temperature before teaching the class.
Students will be required to sanitise their hands upon entering and exiting the premises.
Masks
Please wear a mask as you enter the premises and in the stairwell
Students and teachers aren't expected to wear a face mask or gloves into the studio or during class but they can if they wish to do so.
Social Distancing precautions

We will limit the number of people in class to 9 students and 1 teacher. 8 Students are allowed in our Beginner's courses as there's no live-streaming kit to take account of.
No waiting for class within the stairwell.
Teachers will let students into the studio 10 minutes before the class begins so that students don't need to touch the door handles. The door will be closed a minute before class begins.
Separate storage for belongings will be provided but everyone will be asked to bring as little as possible with them to the studio.
Markers on the floor will indicate the appropriate space to put down mats to maintain social distance
. Please fill the room from the furthest away point.
Cleaning protocol of the space 
High touch areas 
will be cleaned after every class.
Toilets and hand washing facilities will be open and will be cleaned daily (there will be additional wipes available and hand sanitiser)

Teachers will sanitise their hands before and after class.
Teachers will not offer any hands on adjustments.
Some windows will be open to allow natural ventilation.
Studio mats and props
Please bring your own mats and props to class if you can.
If you are a Member we have prop loan available.
What we need from you:
Please book classes in advance. Our cancellation window is now 6 hours.
Arrive 10 minutes before your class starts and wait for the studio door to be opened for you by the teacher.
We will not be able to admit late arrivals, sorry
Please wear your mask in the stairwell
Please sanitise your hands before and after class
Arrive in your yoga gear if possible and with your own mat and props
Maintain social distancing in the hallway, inside and outside the studio
Exit the studio one at a time to pick up your shoes and leave (you can of course chat in the outdoors area!).
Thanks for following these guidelines