How to approach hands-on adjustments in your yoga classes post Covid
with Theo Wildcroft
11th June
2:00 – 3:00pm
Cost: FREE via EventBright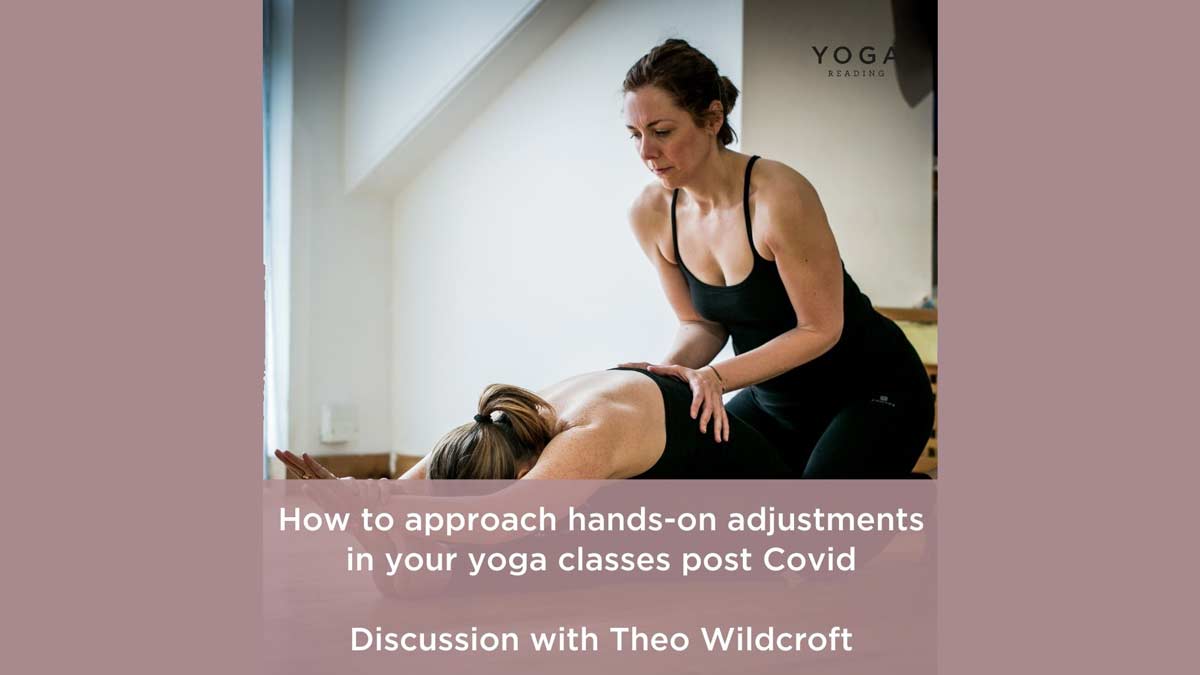 Date: 11th June
Time: 2:00 – 3:00pm
Location: Yoga Reading
Cost: FREE via EventBright
About Theo Wildcroft
Theo is a Yoga Teacher and post-doctoral researcher, investigating the democratization of physical practice, how it evolves, and why it matters. She blogs and writes articles on this, on social justice, on hope, and on untold stories. Her book Post-lineage Yoga – From Guru to #MeToo was published in 2020 and is based on her PhD research into contemporary yoga.
Who's it for
This session is for Yoga teachers and students who are interested in adjustments and the issue of consent in Yoga and movement spaces.
How it works
These events will be online discussions. The zoom link will be sent out prior to the event by email to you. Please send any question you want to ask to katiayogareading@gmail.com or there will be a chance for Q&A at the end of the talk. Limited spaces available so do book a space.