Sunday 7, 14 & 21 AUGUST
Cost: £35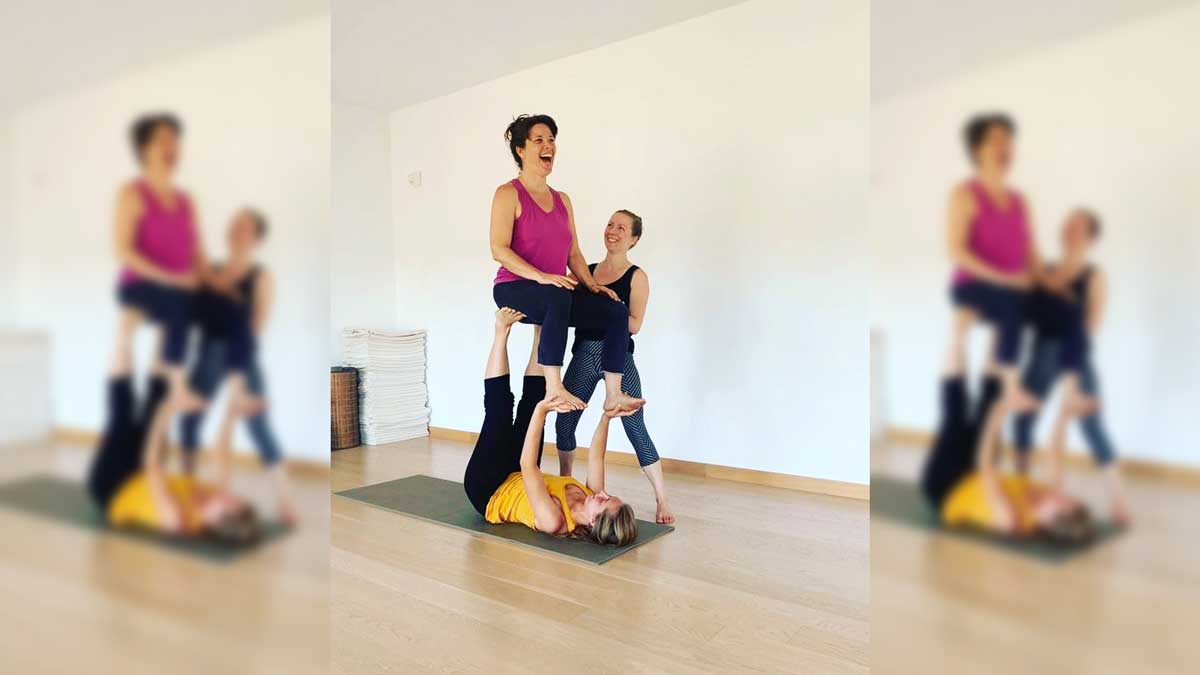 Date: Sunday 7, 14 & 21 August
Time: 11:00AM – 12:15PM
Location: Yoga Reading
Cost: £35
Acroyoga is a movement practice that combines the balance & connection of yoga, the fitness & energy of acrobatics, and the holistic healing power of therapeutics.
Each week we will look at some of the foundational shapes of the practice, as well as the restorative elements in a safe and supported environment. You don't need any prior experience, nor to come with a partner. (But bringing friends along is welcomed!) The course is also suitable for those returning to acroyoga after break.
We'll work together to build confidence, trust and strength through play and communication. Do you remember how it felt as a child to be 'flown'? Why let the kids have all the fun?