Tools for Self-Healing Series: Sound Healing Therapy
with Lorena
29th MAY
1:30 – 5:00pm
Cost: £45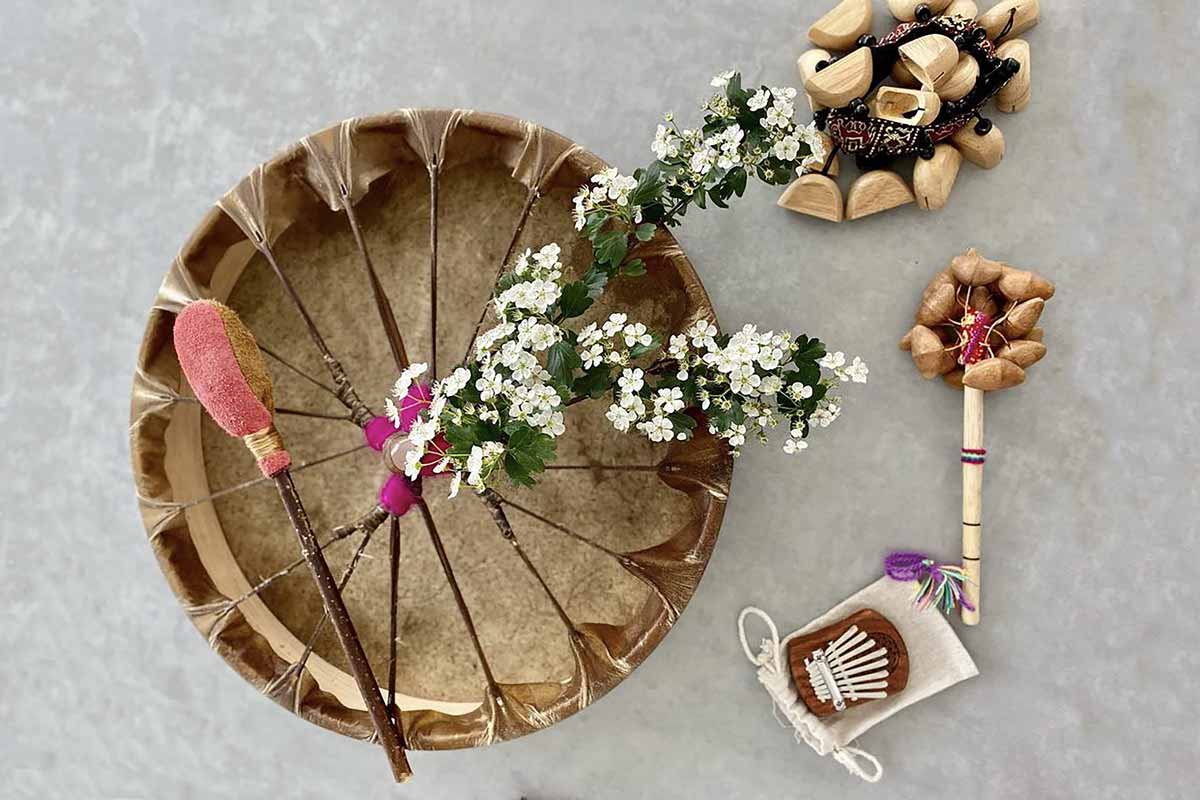 Date: 29th May
Time: 1:30 – 5:00pm
Location: Yoga Reading
Cost: £45
Workshop description:
Join Lorena for a practical workshop that explores the energy practices of Sound Therapy.
This workshop will cover:
Introduction to energy practises including Sound, Reiki and hand postures
Exploration of Sound Healing  Therapy and the importance of sound and vibration
Intention behind playing – how to raise your vibrational frequency
Learning to play intuitively across different instruments, including gongs, crystal singing bowls, Tibetan singing bowls, chimes, rain sticks, shamanic drums
There will be lots of opportunities to try the instruments and also advice if you are looking to buy your own.
The workshop will close with a beautiful Sound Bath session so that you can deeply rest and restore.
About Lorena
Lorena is a Sacred Sound Therapist, Reiki Master and Yoga & Qi Gong Teacher. She has trained in London with Anne Malone and Michael Kaufmann. She weaves Mantra meditation, Yoga tradition, Reiki and Sacred Sound to provide a unique experience. She is dedicated to creating an experience of healing and balance which cultivates an inner harmony, where participants can allow themselves to connect with their own true self-being through a journey of sound.