Vinyasa Unpacked: Flowing Foundations
---
Saturday 12th October 12 – 2pm
---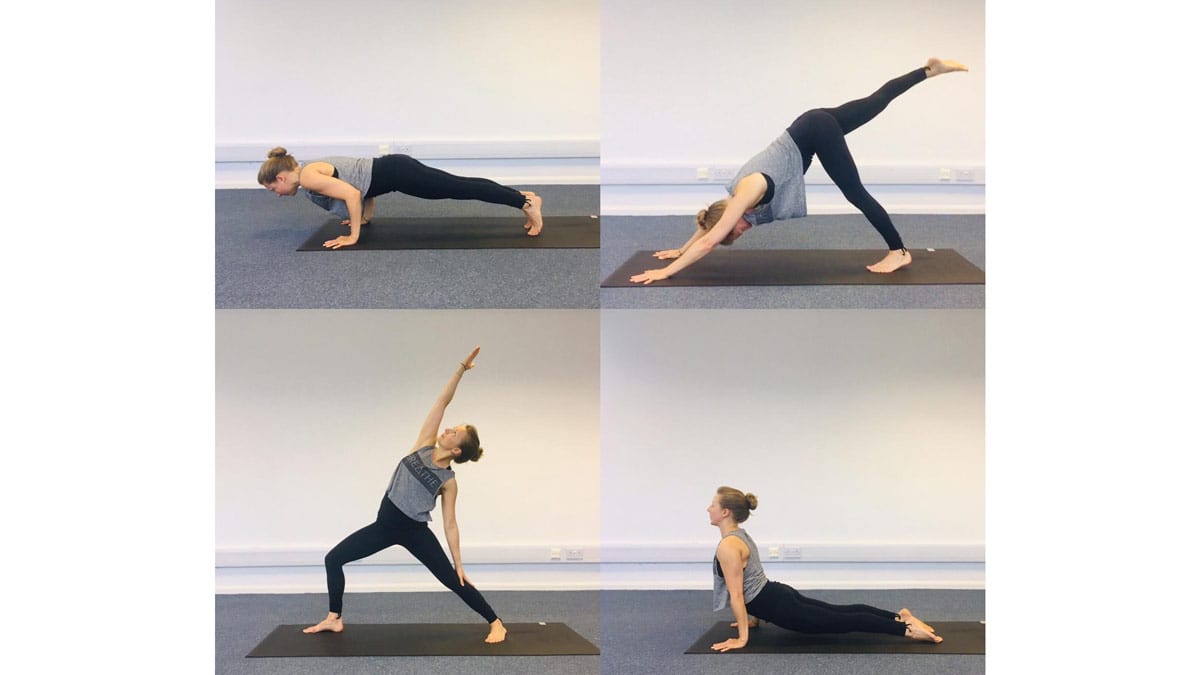 Date:12th October 2019
Time: 12 – 2pm
Location: 3 – 5 Cremyll Road, Caversham
About the Workshop:
Join Helen for a two hour flowing, full spectrum workshop in which we will unpack key elements of a vinyasa class.
The workshop will loosely follow the structure of a power flow class making use of the extra time to:
Explore the pillars of practice: breath, foundation, gaze, flow and heat;
Delve into alignment and actions in key poses for your body
Deepen awareness of the benefits of each pose;
Unpack traditional transitions to create safety, stability and ease;
Visit fundamentals of 'gateway' poses: crow, bridge/wheel and shoulderstand/headstand
Restore in a well earned savasana!
Suitable for both newer yogis and those with a more established practice keen to gain new tools to power up their practice. Expect to move plenty!
About the Trainer:
Like many yogis, Helen was first drawn to try yoga for its physical challenge and to complement running, martial arts training and a desk job as a lawyer. She was quickly captivated by the unique and subtle balance of strength, grace and freedom yoga cultivates in both body and mind.
Helen has completed teacher trainings in power yoga and vinyasa yoga. She teaches dynamic and flowing classes, set in context with themes from yogic philosophy.
Her students are invited to experiment, play and enquire, whatever their level of experience on the mat or energy level when they reach it. She is passionate about sharing the yoga community and regularly facilitates informal social gatherings for her classes.
Outside the studio and a full-time career in law, Helen is a movement fanatic and aspiring foodie. She lifts weights, teaches taekwon-do snowboards and also enjoys horse riding, ballroom dancing and has recently caught the acroyoga bug! She loves how yoga practice can complement other pursuits and encourages her students to explore this in their own practice.