The importance of
the standing poses
in Iyengar Yoga
---
with Mary Niker
Saturday
23rd February
1:30 – 4:30pm
---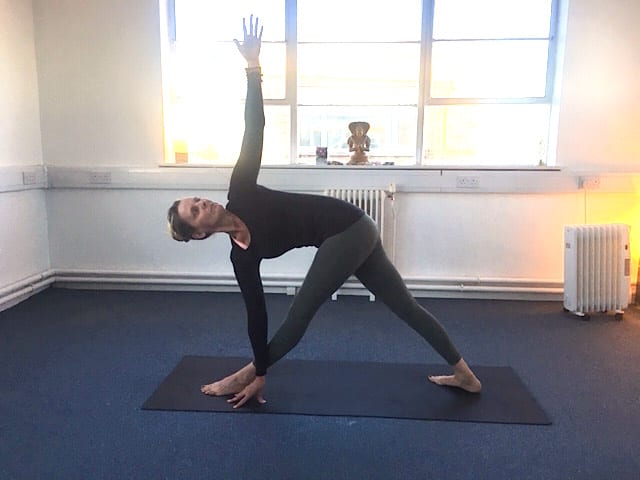 Date: Saturday 23rd February
Time: 1:30pm – 4:30pm
Cost: £35.00
Location: 3-5 Cremyl Road, Caversham
Description
Iyengar yoga is known to help build strength, stamina and stability.
In this Iyengar Yoga workshop, we will look at the standing poses. Standing asanas are about gross movement, as they involve the big muscles of the body. At first, we may find that we have very little awareness of the physical body. But the more we practise, the more alert and aware we become of our bodies, moving into a more conscious way of being. The standing asanas enable us to ground ourselves to the earth and feel stronger. Mary will help you to focus on refining your yoga practice by paying particular attention to your body alignment and awareness.
This workshop is suitable for all levels of student.
---
ABOUT MARY
Mary Niker started teaching yoga in 1999 and has since devoted a great deal of her life to the study and the teaching of the Iyengar Yoga method, taking her Intermediate Junior level 1 in 2007 and Intermediate Junior level 2 in 2014 & Intermediate Junior level 3 in 2015.
SUBSCRIBE TO OUR NEWSLETTER