Restorative Yoga and Sound Bath
with Lorena
3RD APRIL
6:00pm – 7:30pm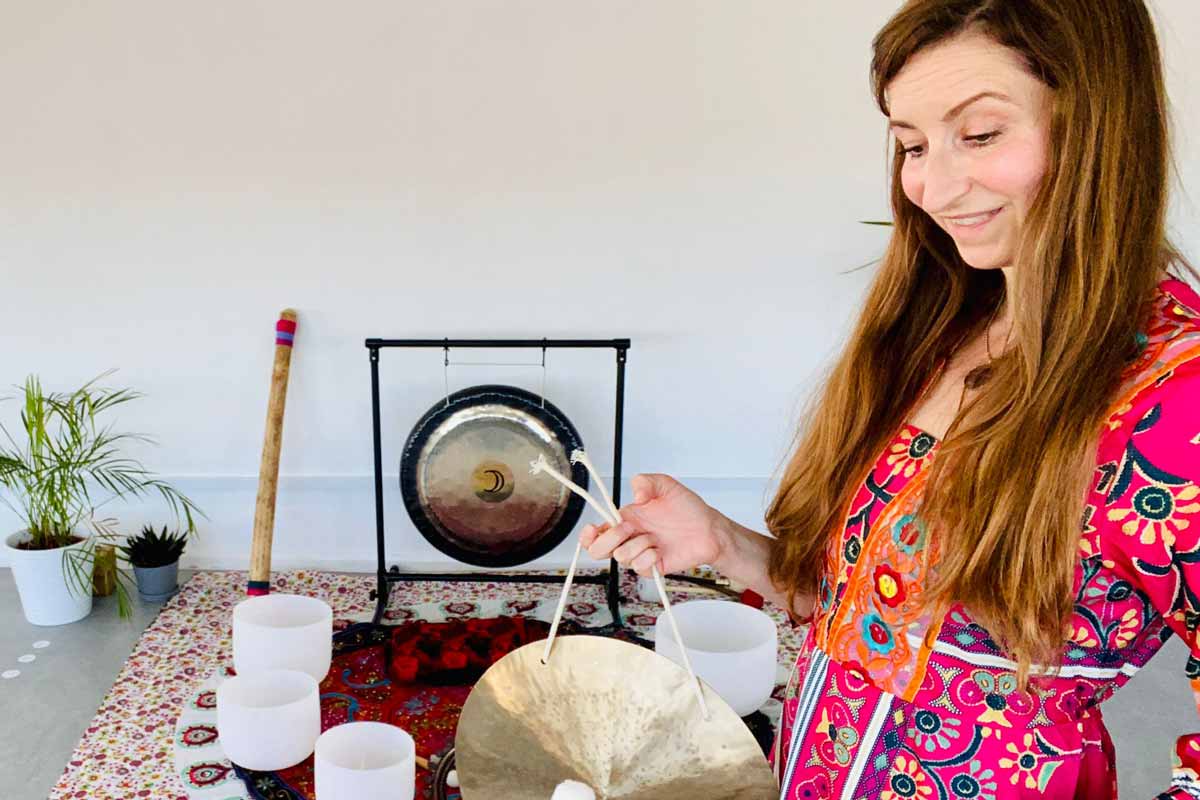 Date: 3rd April
Time: 6:00pm – 7:30pm
Location: Yoga Reading
Cost: £25
Workshop description:
Come and feel the deep relaxation and stress relieving effects of a therapeutic Sound Bath. Using a Moon Gong, Crystal Singing Bowls, Tibetan Singing Bowls and other instrument's rich harmonic frequencies you will be bathed in sound while you switch off, feeling the stresses and strains of the day melting away.
The sound bath begins with a simple breath and body exercise to help people settle into the moment becoming fully present, attentive and aware.  After the breath and body movement, attendees will comfortably lie down for the duration of the session, being given the freedom to encounter and experience the sounds as they fill the space.
Benefits of Sound Healing:
* Lowers heart rate and blood pressure
* Diminishes stress and anxiety
* Engages the parasympathetic nervous system, initiating calm and peace
* Encourages deep relaxation which aides in meditation
* Triggers the brain to chemically release natural opiates reducing pain and swelling
About Lorena
Lorena is a Sacred Sound Therapist, Reiki Master and Yoga & Qi Gong Teacher. She has trained in London with Anne Malone and Michael Kaufmann. She weaves Mantra meditation, Yoga tradition, Reiki and Sacred Sound to provide a unique experience. She is dedicated to creating an experience of healing and balance which cultivates an inner harmony, where participants can allow themselves to connect with their own true self-being through a journey of sound.