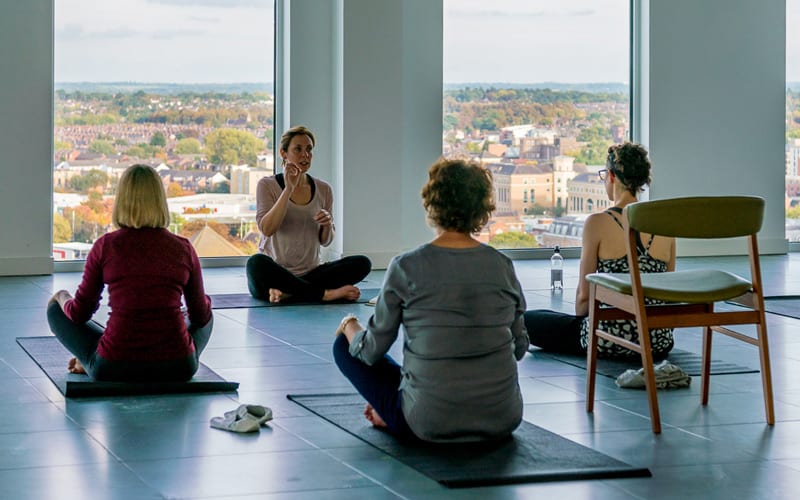 Designed to support a work-life balance
We deliver in-office wellbeing sessions tailored to fit around the working day.
YOGA: From £80 A SESSION
We provide calm and dynamic classes. Calm classes hold poses for time and use breathing techniques to relax the body and mind. Dynamic classes lift the heart rate and tone the body.
 MINDFULNESS: FROM £80 A SESSION
These sessions use breathing and meditation techniques to encourage high-quality relaxation and grounding. Ideal for combating stress.
WELLBEING DAYS: CONTACT US FOR YOUR QUOTE
Wellbeing sessions that incorporate mindfulness, breath work, somatic and functional movement. These can be bespoke programmes designed in partnership with you.
Very often, in busy work places, it is so easy to get caught up in stresses and the hectic-ness of the office environment. It can be a struggle to give yourself a break during the working day and even when there is a break it is difficult to switch off your mind completely from what you have or have not done. That is why yoga in the workplace is brilliant!

Stuart – Thames Tower, Shared workspace, Reading
Join the list of progressive companies recognising the impact wellbeing makes to overall corporate performance.