SOUND BATH WITH LORENA: NEW MOON IN TAURUS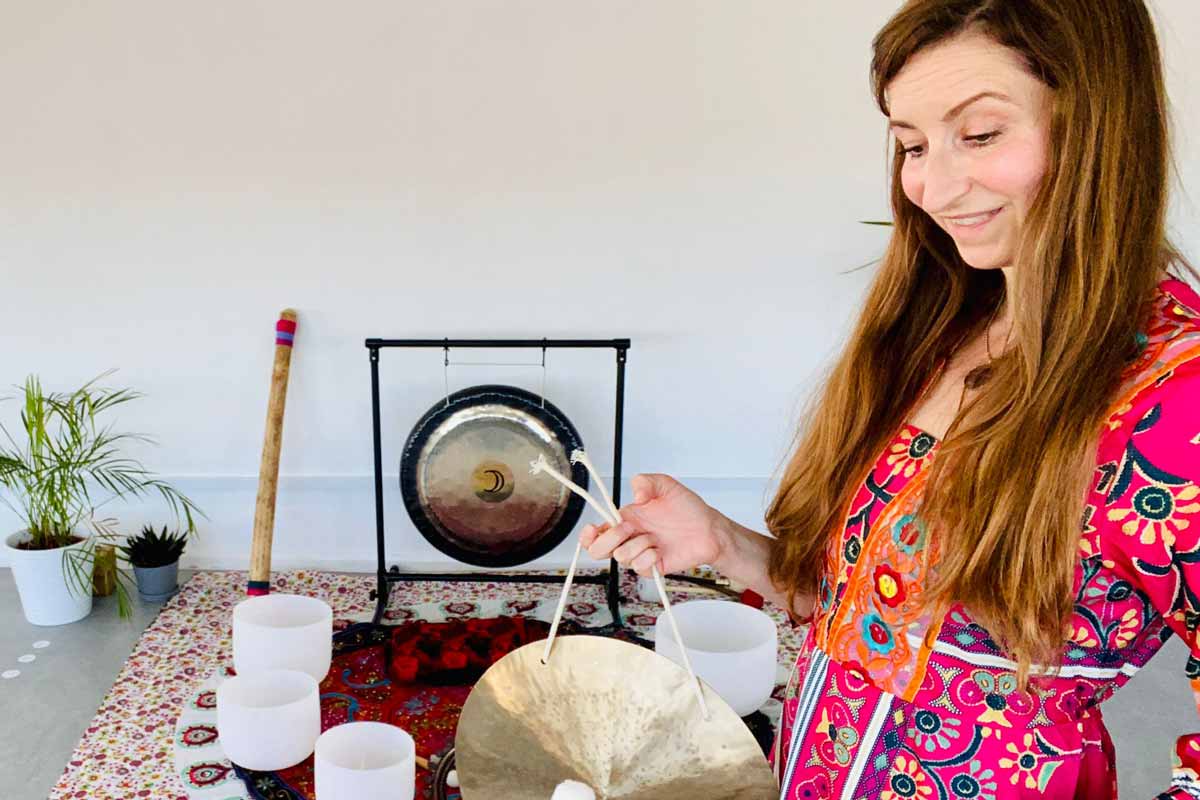 Date: 11TH MAY
Time: 5:30PM – 7:00PM
Cost: £36
Location: Yoga Reading
Come and feel the deep relaxation and stress relieving effects of a therapeutic Sound Bath. Options for Restorative Yoga postures will be offered at the start for those who like to move during the experience.
Using a Moon Gong, Crystal Singing Bowls, Tibetan Singing Bowls and other instrument's rich harmonic frequencies you will be bathed in sound while you switch off, feeling the stresses and strains of the day melting away.
The sound bath begins with a simple breath and body exercise to help people settle into the moment becoming fully present, attentive and aware. After the breath and body movement, attendees will comfortably lie down for the duration of the session, being given the freedom to encounter and experience the sounds as they fill the space.
Benefits of Sound Healing:
Lowers heart rate and blood pressure
Diminishes stress and anxiety
Engages the parasympathetic nervous system, initiating calm and peace
Encourages deep relaxation which aides in meditation
Triggers the brain to chemically release natural opiates reducing pain and swelling