Tomato, Miso and sesame Soup
From Anna Jones' "A Modern Way to Cook"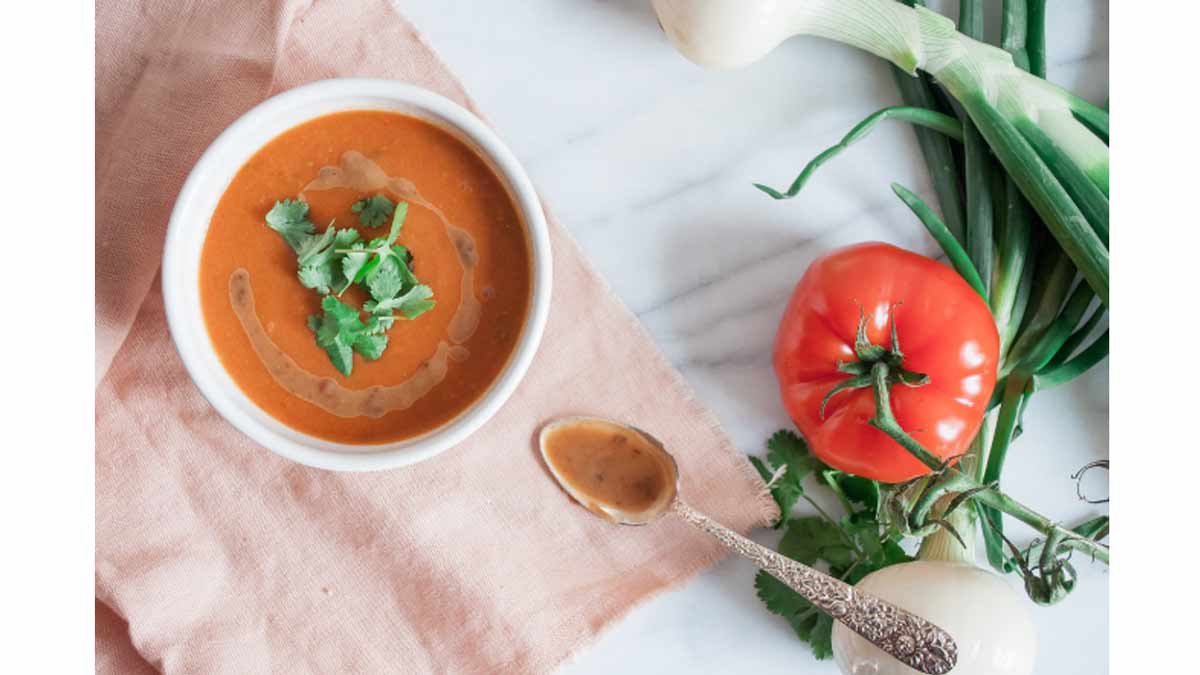 Serves 4
INGREDIENTS
4 green onions
coconut or olive oil
500 g vine ripened tomatoes
1 (400g) can of chopped tomatoes
2 Tbs miso paste
1 Tbs Tahini
Sea Salt
TOPPING
1 Tbs Runny Honey (optional)
1 Tbs Tahini
1 Tbs Miso Paste
Juice of 1/2 a Lemon
4 Tbs Sesame Seeds
Small Bunch Coriander
INSTRUCTIONS (Page 26 of the book if you have it)
Fill and boil a kettle of water and get all of your equipment together. Put a large pan over low heat.
Working quickly, chop the green onions and add them to the pan with a splash of the coconut or olive oil. Turn up the heat to medium and stir from time to time for a couple of minutes until beginning to brown. Chop the fresh tomatoes in half (bigger ones in quarters) and add them to the pan. Add the canned tomatoes, fill the can with boiling water and pour into pan as well, then add the miso stir together and bring pot to a boil.
While the pot is coming to a boil, make the topping. Mix honey, tahini miso and lemon juice. Toast the sesame seeds in a dry frying pan until golden, chop the coriander.
Once the soup has come to a boil, it's ready to go. Take it off the heat, add the tahini and blend well in a handheld blender, adding a little salt if needed.
The sweetness of the tomatoes, the salty depth of the miso, and the creamy earthiness tahini should be well balanced. Ladle into four bowls and top with the miso and honey mixture, the sesame seeds and chopped coriander.